Visveswaraya is Evidently Excellent
Visveswaraya is the Institute with most number of All India Ranks.Our students have won 177 All India Ranks for AMIE.
A Varied & Fascinating Experience
AMIE RANK HOLDERS OF 2002
The ranks were bestowed on them by Sri. Kidar Nath, Governor of goa and Sri. R P Guptha, Vice President of IEI, on 18th October 2003 at Kala auditorium, Panaji, Goa.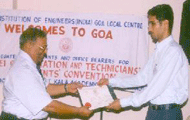 Rajesh K. (ST. 406086 - 8)
First Rank for Section - A (D) W. '02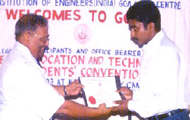 Navaneeth J. Koshy
Second Rank Section - A (D) W. '02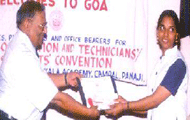 Mageeja M. Nair (ST. 404973 - 5)
Second Rank Section - A (D) & Ladies First Rank W.'02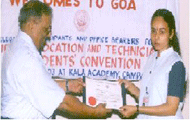 Preetha S. (ST. 404974 - 3)
Ladies Second Rank Section - A (D) W. '02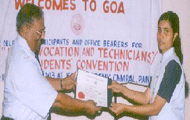 Shoma R. S. (ST. 404638 - 8)
Ladies Third Rank Section - A (D) W. '02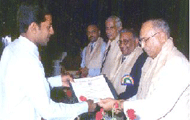 Irshad P., (ST. 368940 - 9)
Computer Engineering First Ranks W. '02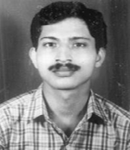 Lijo Jose, (ST. 375245 - 9)
Electical Engineering First Rank W.'02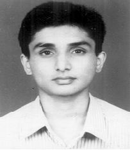 Soman P., (ST. 369950 - 7)
Electronics & Commn. Engineering First Rank W. '02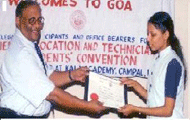 Jeena Sebastian (ST. 399794 - 5)
Ladies Second Rank Section - A (D) S. '02